About
Meet Ruth A. Hughes-Deaton, Your Family's Lawyer in Cypress, TX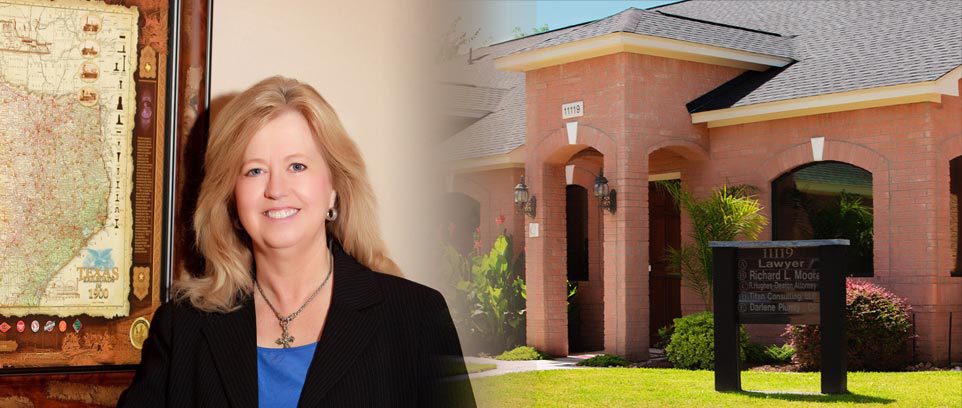 Hi, I'm Attorney Ruth Hughes-Deaton of the Deaton Law Firm.
I have more than 25 years of experience with family law matters ranging from adoption, pre-nuptial agreements, divorce, child custody matters, child support, modification of orders involving children, and other important family law matters. I also assist families during other difficult times as they deal with Estate and Probate matters, including:
Probate of a decedent's will
Heirship affidavits
Administration of estates
Powers of attorney
Other medical directives
I work in the Cypress and Greater Houston Texas areas and over the years I have earned a reputation as a top family lawyer who truly cares about my clients. I understand how frustrating the breakup of a marriage can be including the myriad of emotional and mental challenges. I also understand the emotional upheaval created by the loss of a loved one.
My mission is to guide my clients through the Texas court system and the decisions involved in a divorce, while learning how to separate two adult lives and divide the assets and debts acquired during the marriage. If children are involved, I take special care to ensure the children's best interests are protected throughout.
As your family law firm, my professional staff and I are sympathetic to the upheaval and uncertainty that comes with the dissolution of a marriage or the loss of a loved one.  We respect your desire to maintain your privacy and confidentiality during these most difficult times.  We also strive to be accessible to address your concerns, guide your decisions, answer your questions, and keep you informed.
Whether you need guidance toward an amicable agreement, or you know you're in for a fight, as your family law firm, we're up for the task. I will explore litigation alternatives with you, but rest assured I can aggressively and successfully fight for you if your case goes to court.
I look forward to discussing your personal situation during a free initial 30-minute consultation at your convenience. Call us at (281) 894-4448 or complete our simple form and we'll contact you soon.
Education
Vernon High School, Mt. Vernon, Texas
Baylor University, Waco, Texas
South Texas College of Law (Cum Laude), Houston, Texas
Licenses and Practice Locations
As a Family Law Attorney and Estate and Probate Lawyer, Ruth A. Hughes-Deaton is licensed to practice law in the States of Texas and Florida. She is committed to the efficient and ethical practice of family law, estate and probate law, and all legal issues your family may encounter in the following Texas counties:
Harris County
Fort Bend County
Waller County
Montgomery County
Professional Affiliations
Houston Livestock Show & Rodeo, Lifetime Member
Houston Livestock Show and Rodeo Committee Member (Information Services Committee – 12+ years)
Mock Trial Facilitator for the Delta Gamma Fraternity
Texas Business & Professional Women
Docent, Houston Museum of Natural Science
Toastmaster International
Personal Associations
Houston Livestock Show & Rodeo Lifetime Member
Houston Livestock Show and Rodeo Committee Member – Information Services
Mock Trial Facilitator for the Delta Gamma Fraternity
Texas Business & Professional Women
Docent – Houston Museum of Natural Science